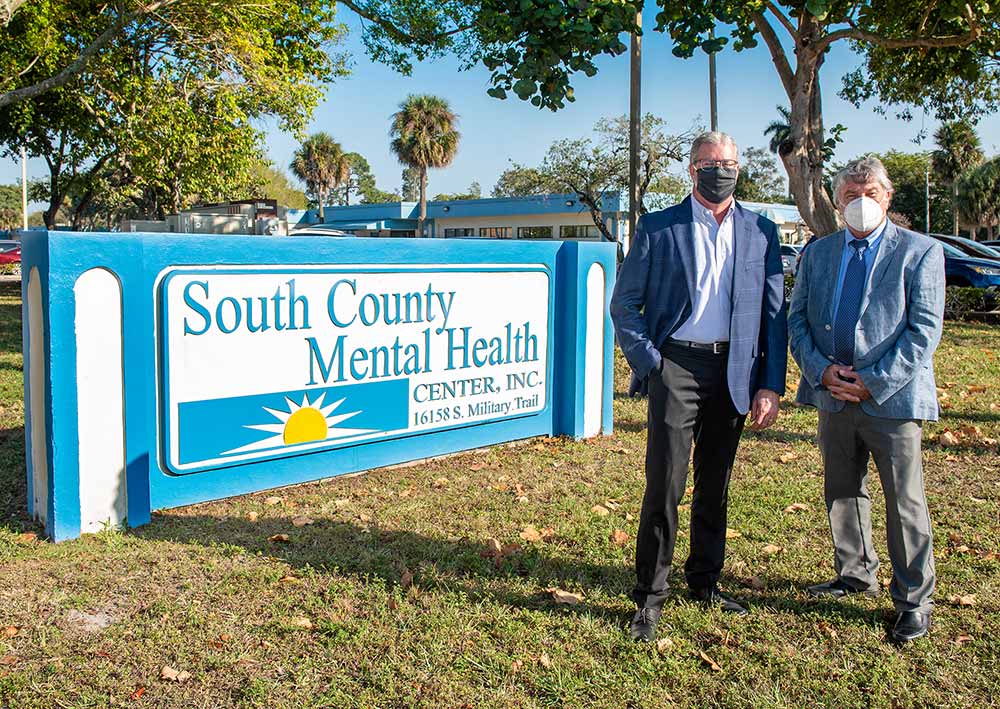 Intake Crisis Phone: 561-637-2102
Office hours: Mondays through Fridays 8am to 5pm.
*** Emergency screenings and crisis services are available 24 hours a day, 7 days a week.

Sliding fee scale, based on verified income
Select insurance companies accepted, including Medicaid for some services
Services:
Adult:
Residential services.

Mental health services for adults with a main focus on services for severe mental health issues.
We provide: Clinical social workers, crisis intervention workers, marriage and family therapists, licensed nurses, psychiatrists, psychologists.
Children:
Crisis and emergency services, on site therapeutic services, case management.
South County does many things and treatments. We cannot list them all here. Visit the website listed above or call them for a tour.