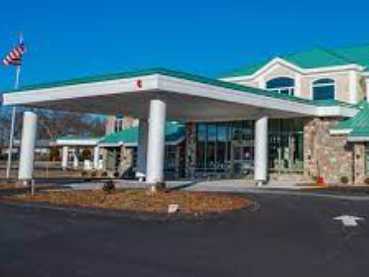 Wingate At East Longmeadow Rehab is conveniently located just minutes from Route 83, Wingate at East Longmeadow is a 135-bed skilled nursing home nestled in a suburban locale in Western Massachusetts.
Adjacent to the center of town and just minutes from Heritage Park, their facility offers the perfect setting for rehab after your hospitalization as well as for family visits, with fine dining and shopping venues close by.
A great feature of Wingate at East Longmeadow is our Pavilion Suites; post acute care in luxurious, hotel-like rooms.
Their highly-skilled physical therapy team is available seven days a week to help residents maximize independence in our Gym at Wingate.
Whether visiting for long term care or short term rehab, our dedicated, compassionate caregivers welcome new senior residents as if they were family.
Programs & services:
Cardiac rehab
Hospice services
Long term care
Orthopedic rehab
Pain management
Post surgical care
Stroke rehabilitation
Wound care