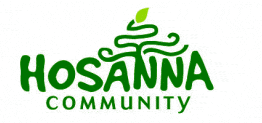 Hosanna Community is a community which fosters independence for adults with physical disabilities and traumatic brain injuries.
They began accepting residents in March of 1996.
Hope House and Faith House together constitute Hosanna Community and occupy seven wooded acres in Hixson, Tennessee.
Facilities include an on-site activities area, exercise room, living quarters, and separate bedrooms for each resident.
Hosanna Community provides a family environment where both residents and House Managers can grow and learn from one another by sharing the responsibilities of daily life.
Hosanna Community provides a positive environment blessed by the abundant gifts and prayers of individuals and organizations who have helped us through the years.
The residents, staff, and board invite anyone interested to tour the houses and see how visions and dreams of such a wonderful community can come true